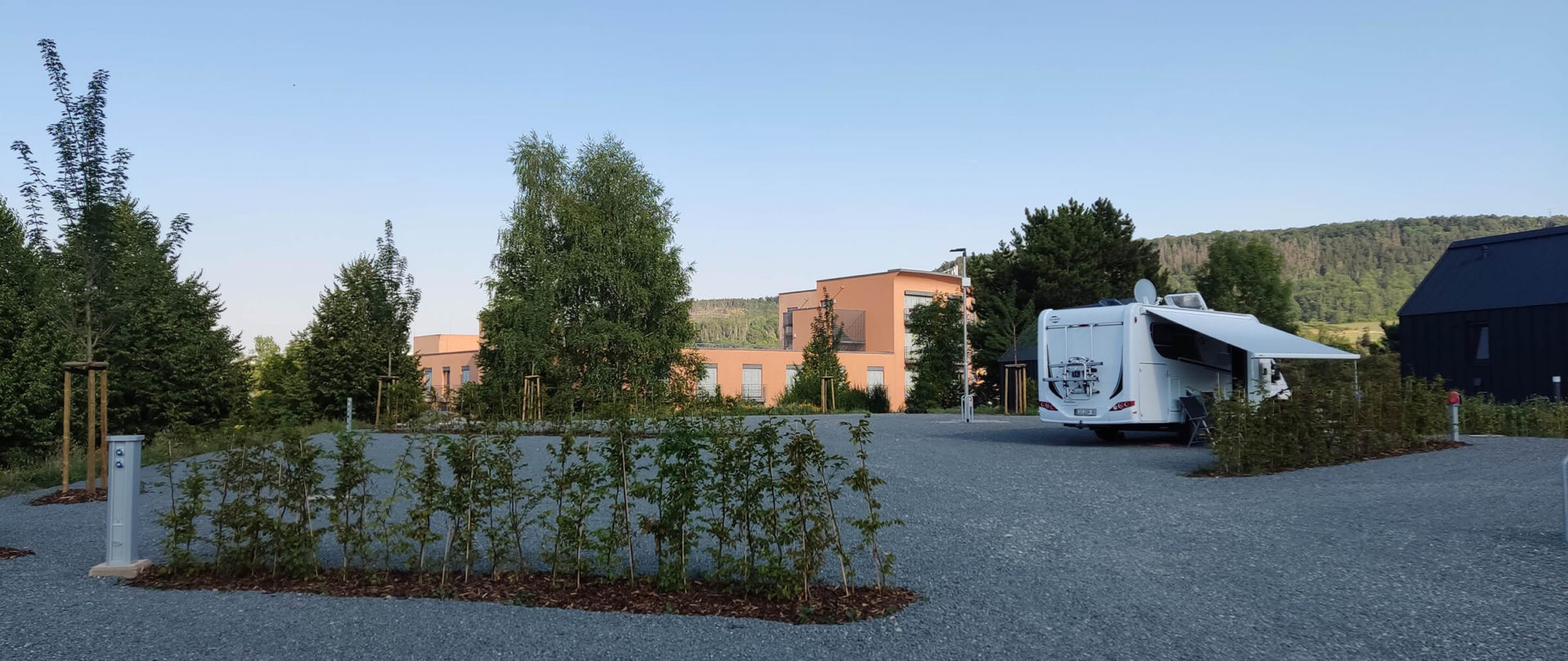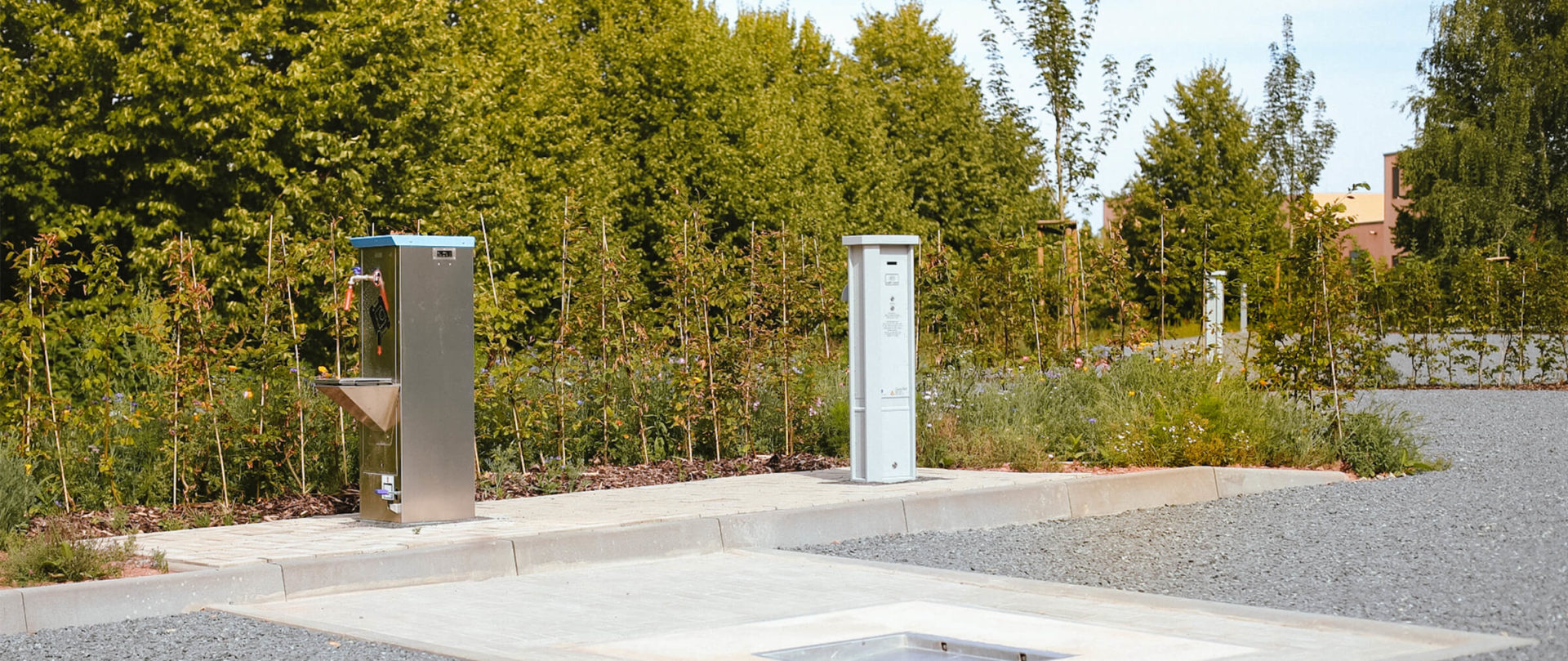 With us at Wiesenglück you are right in the middle of it! Close to the Vitalpark, the Kurpark and the city center, but still with short access from the highway or federal road. On our site you will find a pleasant combination of pitch and vacation home. Both motorhomes and caravans can park with us. Our pitches are between 8 and 12 meters long. Next to your pitch you will find a spacious utility building with toilets, showers and a rinse room including. Washing machine and dryer.
+++++++
You can also look forward to a very special highlight:
Minimalism meets sustainability

Enjoy, in addition to the beautiful terraces, the sustainable and deliberately reduced furnishings of the Tiny houses. Standard features include a large bed, additional sleeping in the lofts, high-speed internet and a kitchen.
Discover the 8 clearly designed cocoon-like Tiny Houses.
Further information: www.wiesenglueck.de/tinyhouses
16 pitches in a quiet location for up to 12 meters | electricity connection at each pitch | public transport in the immediate vicinity | 8 Tiny Houses in 2 variants with different sizes
from 19 € per pitch incl. Costs for grey water and sewage disposal - no additional personal fees | Fresh water: 0,02 € per 1 liter | Electricity per kWh: 0,60 € | Tiny House starting at 139 €
Location on the outskirts of the city with very good access to the city center and highway
new modern utility building with sanitary facilities (WCs, disabled WC/shower, showers, rinse room incl. washing machine and dryer)
Right next to the site is a spa with sauna, outdoor pool and a free fairy tale park, as well as cafe, restaurant and shopping facilities
16 pitches in a quiet location for up to 12 meters | electricity connection at each pitch | public transport in the immediate vicinity | 8 Tiny Houses in 2 variants with different sizes
from 19 € per pitch incl. Costs for grey water and sewage disposal - no additional personal fees | Fresh water: 0,02 € per 1 liter | Electricity per kWh: 0,60 € | Tiny House starting at 139 €
Click here for
Booking, Iinformation and
Mobile homes over 8 meters or trailers possible
Automatic inlet
Dogs/Pets allowed (extra charge)
E-bike on request
Emptying of waste water tanks
Emptying of cassette / chemical toilets
Accessible disposal station
Waste separation required
Internet connection / W-LAN available
Fresh water connection at the site
Access to sanitary facilities and other premises by smart card
Parking space for large mobile homes (up to 8 meters)
Mobile homes over 8 meters or trailers possible
Barbecue area in planning
Children's playground in planning
Stand directly at the Vitalpark
Close to the center through spa park
Walking and running routes
Historical old city
Individual washing cubicles with hot water
Sanitary cubicle for wheelchair users
Shower and toilet rooms are barrier-free
Sanitary cubicle for wheelchair users
Check-in terminal barrier-free
Vitalpark – Bistro Leineaue
Therme Vitalpark incl. Sauna and adjacent outdoor pool right next to
free fairy tale park right next to incl. Playground
The Leine-Heide cycle path runs directly along the campsite
Hiking trail experience Iberg
Hiking trail Dün Panorama
Thuringian primeval forest trail in the city forest
Iberg hike to the Kurfrüstenstein
Iberg hike to Maienwand and Elisabethhöhe
Iberg hike to the Düstertal
Things to see and experience
Historical old city
Spa Park
Fairy tale park
Night watchman tours