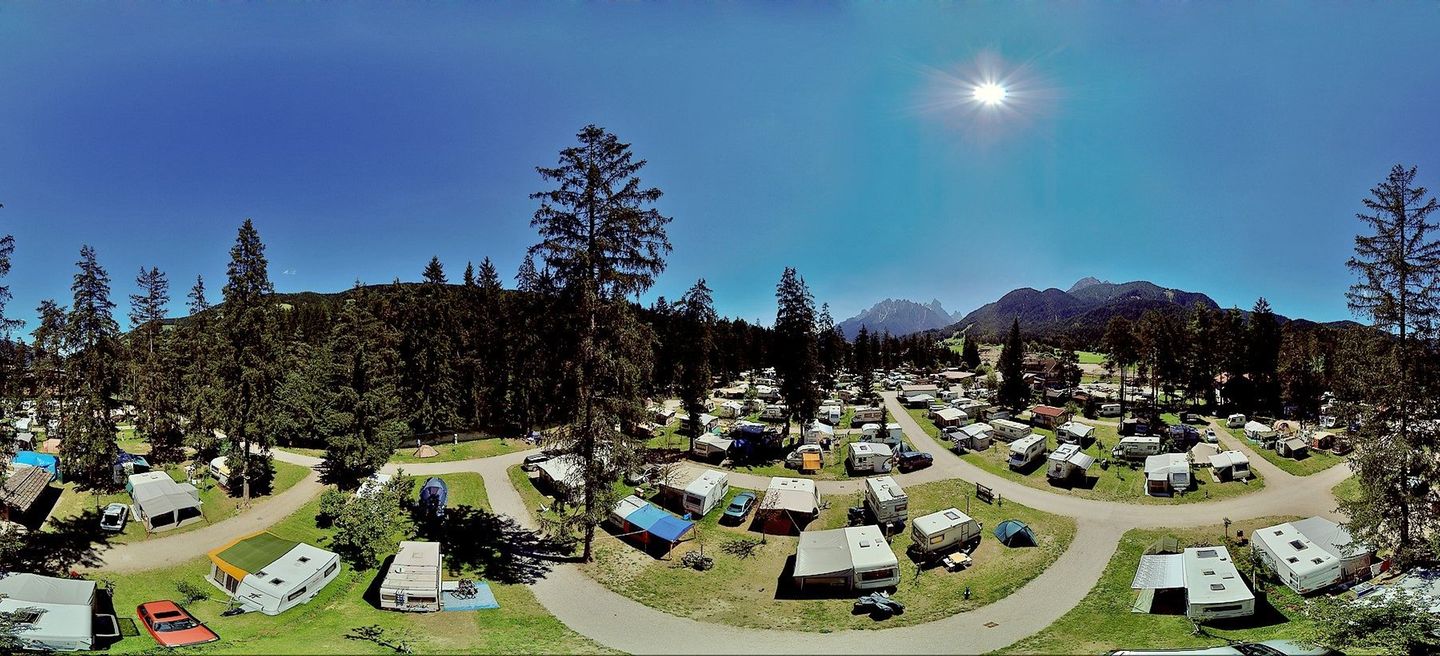 Camping & Residence Olympia
There's no place like home - that's what many people say when they return from vacation.

This "home" is an individual place, a unique feeling of being able to let go, full of comfort and well-being, a unique sensation in every way ... And this is where we come in. Our jewel, the Camping Olympia, your 4 star campsite in Dobbiaco in South Tyrol, should not be just any vacation accommodation, but rather an extraordinary "vacation home". Family cordiality and courteous service distinguish us.
Click here for
Booking, Iinformation and
Reception or automatic entry
Mobile homes over 8 meters or trailers possible
Rental Car | E-scooter | E bike
Overnight spaces in front of the barrier / entrance
Gas cartridge sale / exchange
Emptying of waste water tanks
Emptying of cassette / chemical toilets
Accessible disposal station
Waste separation required
Sewage and fresh water connections at the stand
Internet connection / W-LAN available
Close to the lake / water
Parking space for large mobile homes (up to 8 meters)
Parking space for large mobile homes (up to 10 meters)
Covered cooking facilities
Barbecue area or grilling allowed
Individual washing cubicles with hot water
Sanitary cubicle for wheelchair users
Sanitary area for children
Reception wheelchair accessible
Shop wheelchair accessible
Shower and toilet rooms are barrier-free
Sanitary cubicle for wheelchair users
Sanitary rooms with alarm function