mein PLATZ offers a large partner and business network,
packed with interesting projects, collaborations, news and industry trends.
We would like to thank all partners for the good, trusting and successful cooperation.
Knaus Tabbert
Versatile portfolio - recreational vehicles for every taste
With the five brands KNAUS, TABBERT, WEINSBERG, T @ B and MORELO, Knaus Tabbert offers motorhomes, caravans and caravanning utility vehicles (CUV) for every taste and every budget. The balanced portfolio of products and brands appeals to different target groups: lifestyle customers, nature lovers, city travelers, newcomers to camping, permanent caravan users or luxury holidaymakers.
Knaus Tabbert is shaping the future of caravanning with innovative products and services. The KNAUS TRAVELINO lightweight caravan, for example, sets standards. And thanks to the rental portal RENT AND TRAVEL, even newcomers can get a taste of what we consider to be the most beautiful form of vacation. more…

The traditional brand KNAUS has been realizing vacation dreams with irrepressible passion since 1960.
Lower Bavarian craftsmanship is used in production, and the latest construction and manufacturing techniques are used in the development of new vehicles. The best example of this is the revolutionary FibreFrame technology, which was developed in the course of THE MISSION and which positions KNAUS as an innovation leader in the industry. As a full-range supplier, KNAUS offers suitable models for all requirements in all vehicle categories in the medium-price segment. From caravans to partially and fully integrated motorhomes to the newly defined vehicle category of caravanning utility vehicles (CUV), which are characterized by fully equipped living comfort with the most effective use of space.
Uncompromising premium quality
TABBERT is synonymous with craft tradition in caravan construction and stands for premium quality with attention to detail.
The brand is one of the most traditional manufacturers in Europe and has been the favorite among camping professionals for more than 60 years.
The price-performance winners
With a special feeling for the needs of families, innovative ideas and an excellent price-performance ratio, WEINSBERG has succeeded in bringing a breath of fresh air into the industry. Caravans, motorhomes and caravanning utility vehicles (CUV): The modern WEINSBERG fleet especially inspires young people with ingenious equipment details that make camping dreams come true.
T @ B, the caravan with its striking silhouette in a modern retro design, is causing a stir and has long enjoyed cult status.
Despite its compact shape, it surprises with an astonishingly spacious interior and intelligent details.
The slim range of models with the two basic shapes T @ B 320 and T @ B 400 symbolize the clear direction of the brand.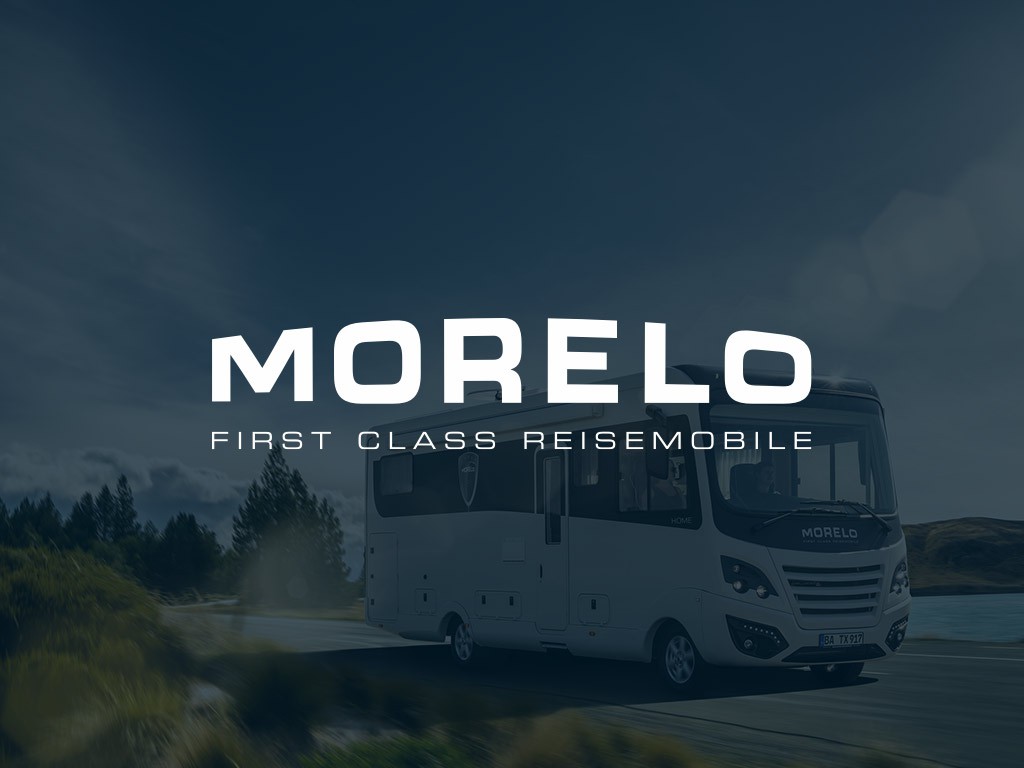 MORELO stands for first class motorhomes that are among the best in the world.
A MORELO is always a statement for wanderlust, for excellent comfort and excellent quality. A MORELO is the feeling of being at home anywhere in the world. Or in short: A MORELO is something very special – Made in Germany.
The RENT AND TRAVEL brand
Knaus Tabbert's rental portal
Through a Germany-wide network of more than 120 rental stations, RENT AND TRAVEL, in cooperation with commercial partners, offers motorhomes and box vans of the brands KNAUS and WEINSBERG as good as new.
In addition, RENT AND TRAVEL customers benefit from additional offers, for example cooperation with campsites and parking spaces, route suggestions and competent travel advice in more than 350 partner travel agencies.
Further information on knaus:
Knaus Tabbert GmbH
Helmut-Knaus-Strasse 1,
D-94118 Jandelsbrunn
Phone: +49 (0) +49 (0) 8583 / 21–1
Fax: +49 (0) +49 (0) 8583 / 21-380
E-mail: info@knaustabbert.de
In line with the topic of travel, we also introduce you to our new premium partner, ERGO – travel insurance , in front. We want you to travel carefree and carefree at all times, and our partner takes care of that with packages that are individually tailored to your needs.
You are also available at all of our trade fairs, the personal advisors of ERGO travel insurance to disposal. An additional offer with added value!
Start your camping holiday safely - with ERGO travel insurance
Going on vacation without giving up your own four walls is what more and more Germans want. Camping is all the rage.
Whether with their own or rented motorhome – more and more holidaymakers are enjoying the feeling of freedom and adventure.
But even on a camping holiday, something unexpected can always happen.
With ERGO travel insurance you can insure your camping holiday sensibly.
More information on ERGO travel insurance, please
Professionally organized and accompanied tours to get to know fascinating cultural monuments, unique landscapes and delights from the kitchen and cellar.
The offer is characterized by the highest quality requirements in terms of comfort and safety, the best possible quality of space and optimal tours.